Hare screen-print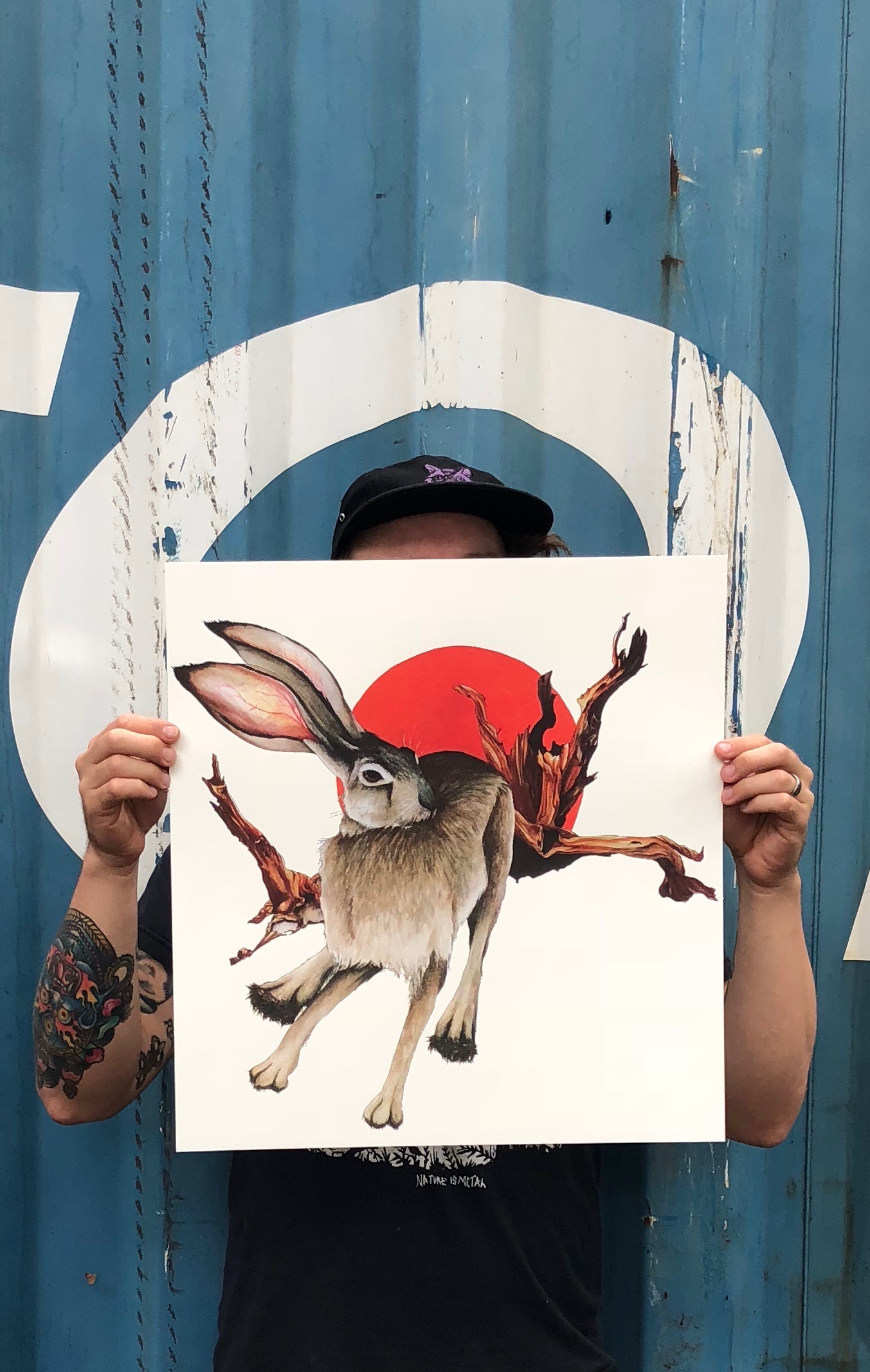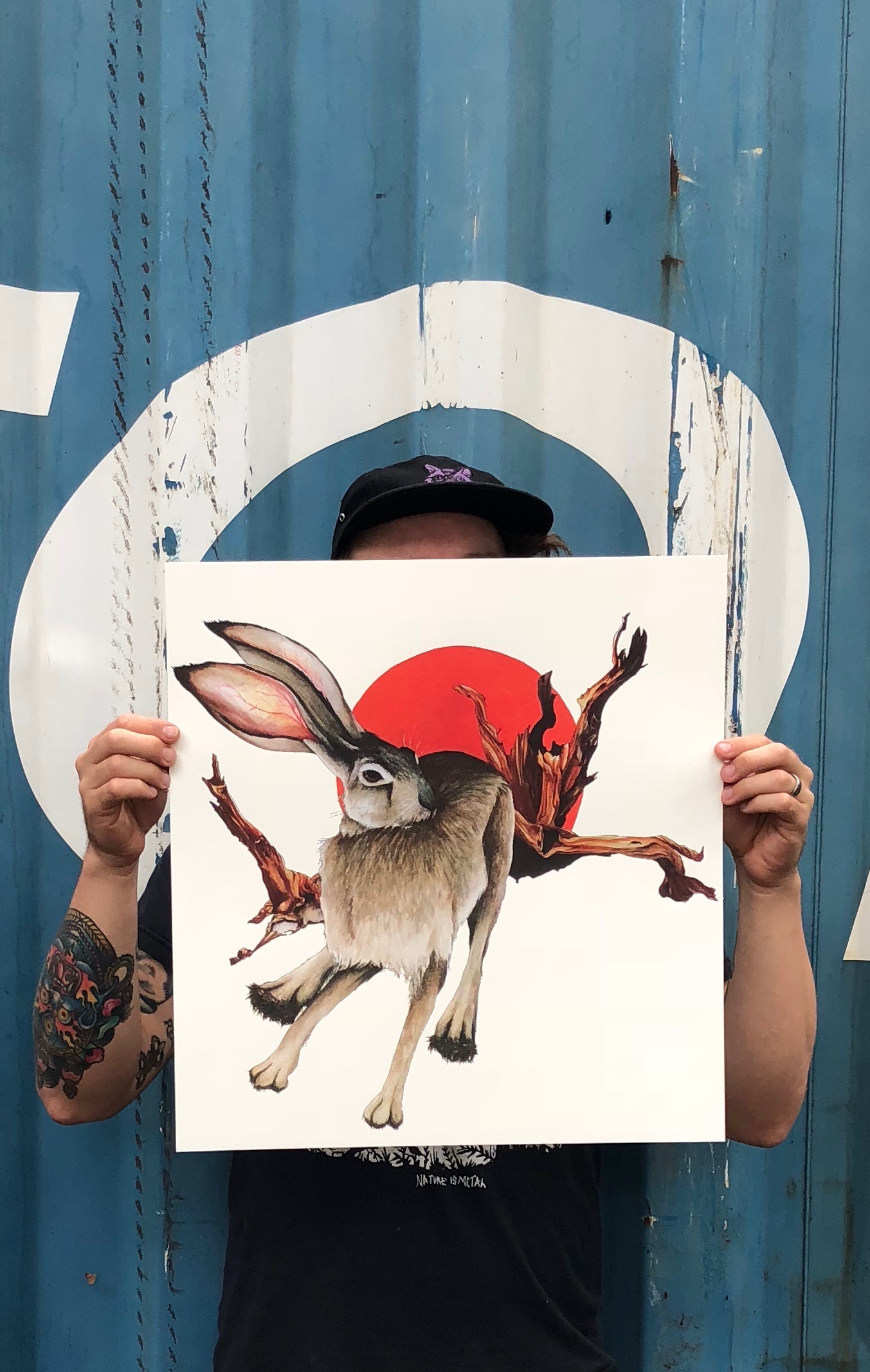 Hare screen-print
The red sun either setting or rising puts the hare nearer or further from it's ruler—the moon—exhibiting the most important message the hare may have for us: life is a cycle, and all things pass. We see rabbits in the fading light or the most wee hours, it is a symbol of transition.
The rabbit is prey and so lives alongside death, despite (or because of?) it's remarkable ability to regenerate through population. It's incredible senses and speed are what keeps an individual hare alive from night to night. The introduction to the rabbit-centric novel and film Watership Down begins, "when they catch you, they will kill you. But first they must catch you."
Be steadfast.
18x19 4-color screenprint on cotton white paper.
Designed for a hang-bar style frame, so that the remaining image is 18x18 after hiding the top 1'' behind the bar frame.